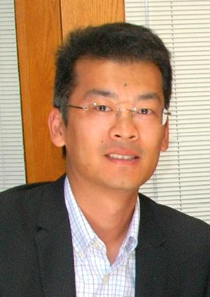 Dr. Wang Xiaoguang is a professor in the School of Information Management, Wuhan University, and the Director of Center for Digital Humanities. He was a postdoctoral research fellow at Ritsumeikan University, Japan and a visiting scholar at University of Illinois at Urbana-Champaign, U.S.

He has published over 100 academic papers in peer reviewed journals and international conferences, such as Journal of Information Science, Journal of Documentation, Journal of Knowledge management, Scientometrics, D-lib. At present, he is a council member of Chinese Information Society of Social Sciences (CISCC) and co-director of CISCC Digital Humanities Affiliate; He is the vice chief-editor of Journal of Information Resources Management (Chinese).

He has led more than 20 research projects sponsored by the National Natural Science Foundation of China, National Social Science Fund of China, Ministry of Education, State Administration of Press, Publication, Radio, Film and Television, as well as enterprises.

He has been selected into the national "Youth Top-Notch Talent Support Program" at its first launch in 2011 and Ministry of Education support program "New Century Excellent Talents" in 2013.